We've kept the process of making cold-pressed juice quite simple since our founder first began juicing over 30 years ago — even considering our massive juicery expansion last year. We built our groundbreaking 264,000-square-foot Evolution Fresh juicery in Rancho Cucamonga, CA, close to the fields that provide much of our fresh produce. Like everything at Evolution Fresh, it's all about the integrity of the juice and the care that goes into every step of its journey. Here's a peek behind the scenes and into the history of our juicery.
That Was Then.
Prior to 2013, our previous juicery's charms included hand-prepared, fresh-cut fruits and vegetables — even hand-cracked coconuts and hand-peeled bananas. The small dock area would be full of carrots or bottles each morning, and pallets of finished juices every evening.
According to one of our on-site managers, "The old juicery was fantastic for its time, but could only store a week's worth of bottles, and getting them in and out of storage caused earthquake-like rumblings in the conference room below." Over time, the demand for the highest quality, safest cold-pressed juice and the limitations of our equipment, systems and capacity proved it was time to expand.
This Is Now.
Our current juicery is the largest of its kind in North America — with a maximum capacity 10x larger than our old juicery. How do we do it? An end-to-end cold process. We thoroughly wash fruits and vegetables before juicing. We keep the juice in a cool environment from start to finish with chilled stainless-steel tubing, chilled filling and the cold water in our high-pressure processing (HPP) machine. HPP helps to protect flavor, inactivates pathogens, and allows for a longer shelf life when compared with unprocessed juices. And even considering all the produce we turn into juice each week, we still have room to grow within the juicery.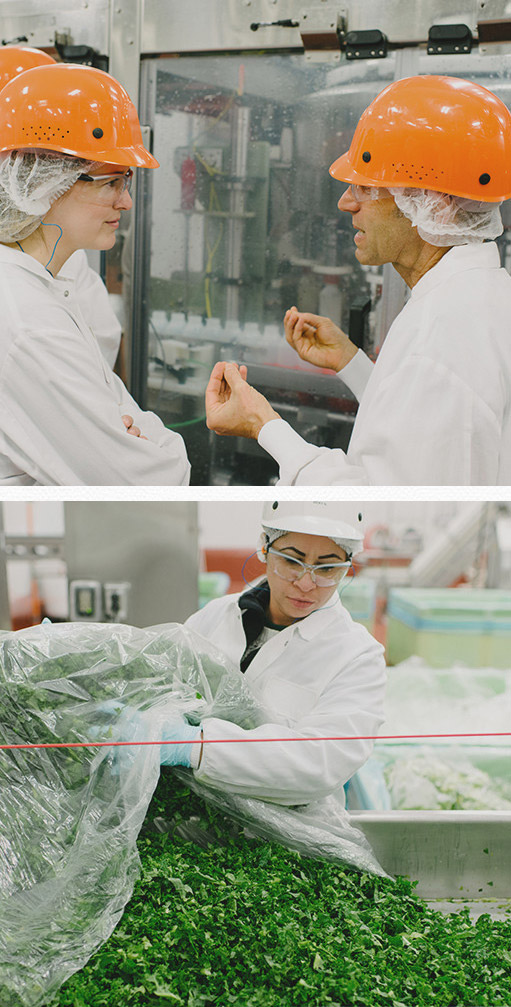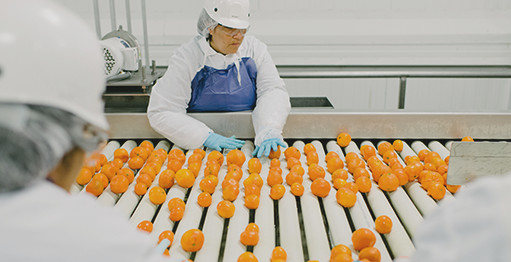 What's Next?
The chase for the most authentic juice experience possible is never over at Evolution Fresh. For example, we've experienced the growing demand for green juice, and that investing in new equipment can help us better handle green vegetables straight from the field and keep our green juices affordable for our customers. We'll keep you posted as we continue to evolve our new juicery in order to bring you more delicious, nutritious cold-pressed Evolution Fresh™ juice.