The New Year has always been an opportunity for meaningful changes. Some call for a big investment of time and energy — like training for a race, launching a job search or taking the way you cook and eat to the next level. Others are just as good for you, but take only small, simple steps that can make a big difference.
That's what inspired us to launch Three Days to Green. So many of us want to get more fruits and veggies into our diets. And green juice is an easy and delicious way to do just that. #3DaystoGreen invites you to enjoy one green juice a day for three days. It's an effortless introduction to a healthy new routine.
Simply add one of Evolution Fresh's greenest juices to your day and you'll be getting a whole pound of green veggies per bottle. Plus less than 10g of sugar per serving. And a whole lot of nutrients your body will love. With no preservatives, no sweeteners, no added flavors, and a delicious taste you'll come to crave*. No wonder we drink this stuff every day of the year.
Ready to join us for a season of positive change? Find your perfect green juice, and start #3DaystoGreen today here.
*Essential Greens, Sweet Greens with Lemon, Organic Sweet Greens and Ginger, and Smooth Greens have 10g or less of sugar per 8 fl oz serving, no added flavors, and 3 out of the first 4 ingredients are green vegetable juices.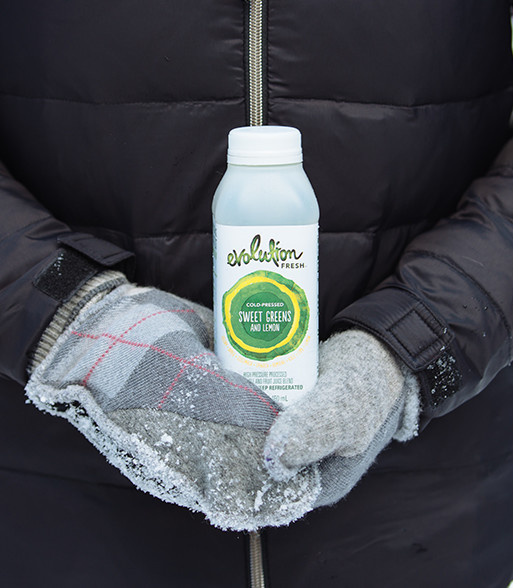 © 2015 Evolution Fresh, Inc. All Rights Reserved.